Concrete Dialectic
translated from the french
The dialectic derives from Greek philosophy in the person of Platon spokesman of Socrate and from the philosophers like Heraclite and Zenon precursors of the progressive thought.
The way is long that which goes from the methodical discussion to the history of the thought. From Socrate to Hegel, the dialectic passes through the meanders of the history of the thought, determined history, certainly, but not over-determined history. The thought of the progression progresses itself and changes oneself in conscious historical acts : facts et actions of the conscious personage or action of the conscious persons who are consciousing to achieve the necessary changes.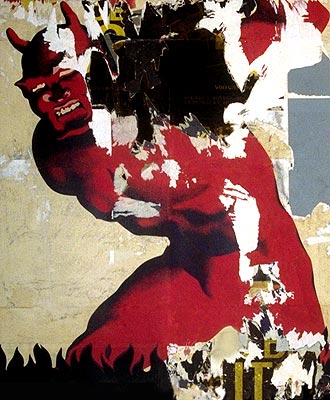 One will have seen all ! All was done ! Except this who never yet occured ! It is not because it is already made, that one should not anything do of other. Such a thought tends there and such an activity carries there. The dialectician is a self-active being out of it : one mediatised absolute. Perhaps that makes 50000 years that major talents exercer oneself to it, leaving memorable works. Since 5000 years, writing keeps the memory of this higher activity which rivalises of beauty ou truth. Somebody said that the language became thought like formerly flesh had been made a verb. But the thought like the beauty have to be embodied to be true.
The dialectic is the principle of any live, of any movement in reality. Live man is mortal, these words expresse the double nature of his being. Nevertheless, during his life, man reproduces himself not by cloning, but by the meeting of another human being, creating a new individual and giving a share of each one to him which will make his new original and personal nature. The dialectic of the nature is reflected in the reflexion of the man thinking the world. And the thought reaches the concept of movement then where the thought and the world did not finish evolving.
« The dialectic is thus in all the spheres and particular formations of the natural world and the spiritual world. It is the same principle which forms the fundamental base all other natural processes and which pushes the nature beyond itself » (Hegel - Science of Logic).
Michel Wauthoz © 2000.
SURIMAGE | Surimages | version française